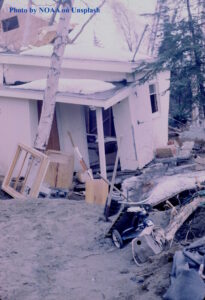 In light of the Coronovirus Pandemic and our uncharted path to re-opening schools post pandemic shutdown, we look to past experience with natural disasters for guidance.  The findings from previous studies on childhood trauma abatement during the recovery period following natural disasters can offer us insight on what matters when leaders plan for a return to school. This article from The Washington Post shares  research findings on the impact of preparedness of organizations to mitigate traumatic stress of children and how essential training by the organization can facilitate recovery from these events.  https://www.washingtonpost.com/news/answer-sheet/wp/2017/09/11/the-serious-and-long-lasting-impact-of-disaster-on-schoolchildren/?utm_term=.e776d70c1c52
In short, those school organizations that have a comprehensive trauma-informed implementation plan and have trained their staff, greatly improve the recovery process for children returning post-event.
For more on what a comprehensive trauma-informed plan for school organizations encompasses, see my blog articles on The Nine Facets of a Comprehensive Trauma-Informed School Organization.
Would you like to know more about the training and services I provide schools?  I am available to speak to you or your group via a secure Zoom meeting at no cost to you.  Contact White Waves Education Consulting.